Fresh testimonials are coming soon!
WHAT CLIENT'S SAY

Doug Monsein
Regardless of your fitness objectives and goals or athletic condition, Libby should be your trainer of choice. I have been involved in athletics and fitness for over 40 years and feel uniquely qualified to assert that Libby's the gold standard among trainer's. Her vast formal education, experience, training creativity, enthusiasm and pure joy for teaching and helping students excel are unparalleled. I would challenge anyone to step out of the ordinary and into the extraordinary and train with Libby. I asked her to work with me for a month or two to help me abandon my training routines – she's been training me now for 2 years and the results far exceeded my expectations!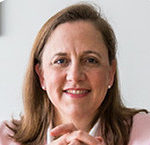 Sara Gilbertson
Do you want help finding new motivation for serious and lifelong health and fitness? Libby Linden Rubin offers a peerless blend of creative personal attention, infectious emotional support, far-reaching technical expertise and pure joy for life – yours. The consummate professional trainer, she knows how to find the athlete in anyone of us. Libby is a natural leader in the training room, helping everyone set challenging yet achievable goals. She inspires anyone that walks into her class.